The Bible verse in Hebrews that inspired the motto for the Order of Canada has always resonated with me. In my Douay-Rheims Bible, it reads: "But now they desire a better, that is to say, a heavenly country. Therefore, G-d is not ashamed to be called their G-d: for he hath prepared for them a city." The Latin motto for the OC, as you know, is: "Desiderantes meliorem patriam," which translates to "they desire a better homeland."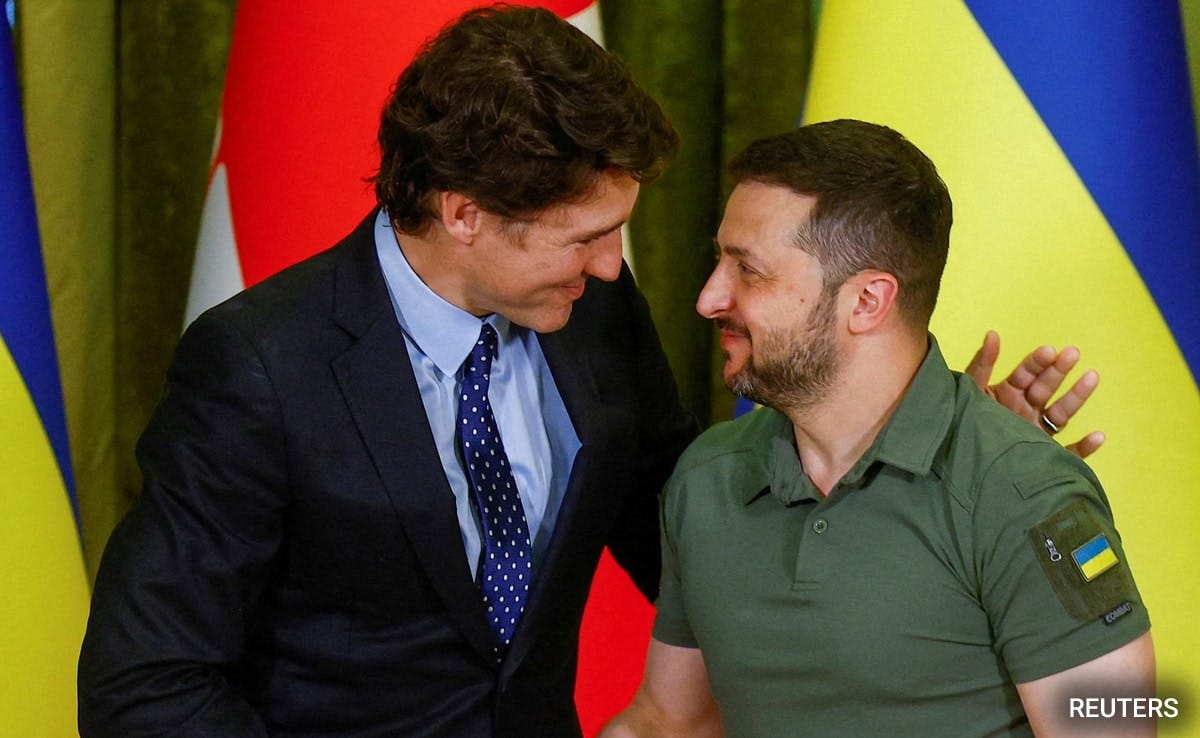 This verse has always appealed to me because I am acutely aware that I live in a better homeland than the one into which I was born. The verse in the Book emphasizes the longing for a better and heavenly country, indicating a spiritual aspiration rather than an earthly one. However, when you are born into conflict-ridden Nicaragua, Alberta seems pretty close to heavenly.
But I do yearn for a better government. And the events of the past few years, especially this past week in Canadian politics have left me desiring better representation, by which I mean more competent representatives. Let me be clear; this is a collective aspiration. I have a very capable MP in my Calgary Sheppard riding.
Last week (September 21), the federal Minister of Industry and Innovation tweeted, "Canada and Japan are, and always have been, strong allies and partners." The tweet is still up as I write (see image below). Coincidentally, this is the same man the prime minister put in charge of bringing grocery CEOs to heel.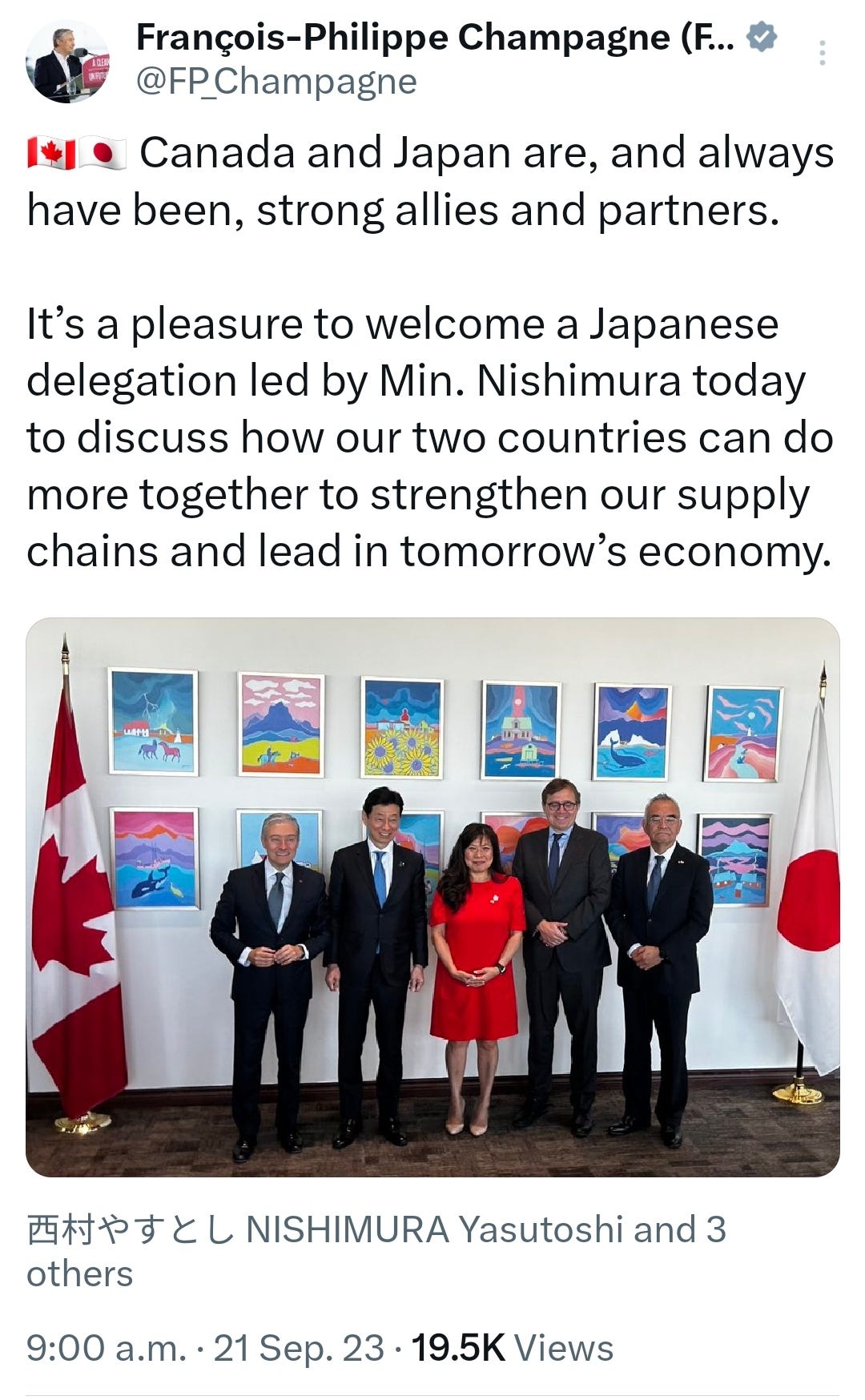 Of course, that is wrong. But why? Was it a mistake? The work of a young, inexperienced aide? There are a hundred reasons why such a statement about Japan might be made, most of which could be excusable. I confess to have made a snarky comment, and moved on.
However, later I couldn't help but wonder how Japanese diplomats reading the post might interpret it. And Japanese citizens? Would they be as generous in their interpretations of the minister and his government? Of Canadians? Moreover, given the current government's enthusiasm for passing legislation to combat what they see as disinformation, how should we view something like this that has been up for five days so far? One might argue it's a tempest in a teapot, …and there are certainly more significant issues to worry about.
Except that the next day, we witnessed a significant blunder in the House of Commons involving monumental historical ignorance, along with government ineptitude. Anthony Rota, the 37th Speaker of the Canadian House of Commons, rose to introduce Yaroslav Hunka, who was sitting in the Gallery (Hunka, a constituent of Rota's, is said to have been a guest of the Speaker, but the Speaker has not said he invited Hunka).
The House was packed that day. Senators, Supreme Court judges, and dignitaries had gathered to hear Ukrainian President Volodymyr Zelenskyy address a joint session of Parliament. Security must have been tight as a drum.
Anthony Rota rose from the Chair toward the end of the program. Prime Minister Trudeau, President Zelenskyy, and the Speaker of the Senate had all spoken. Rota made reference to Nelson Mandela and, just before introducing Hunka, he spoke about Winston Churchill's second address to the House. The episode lasted less than two minutes.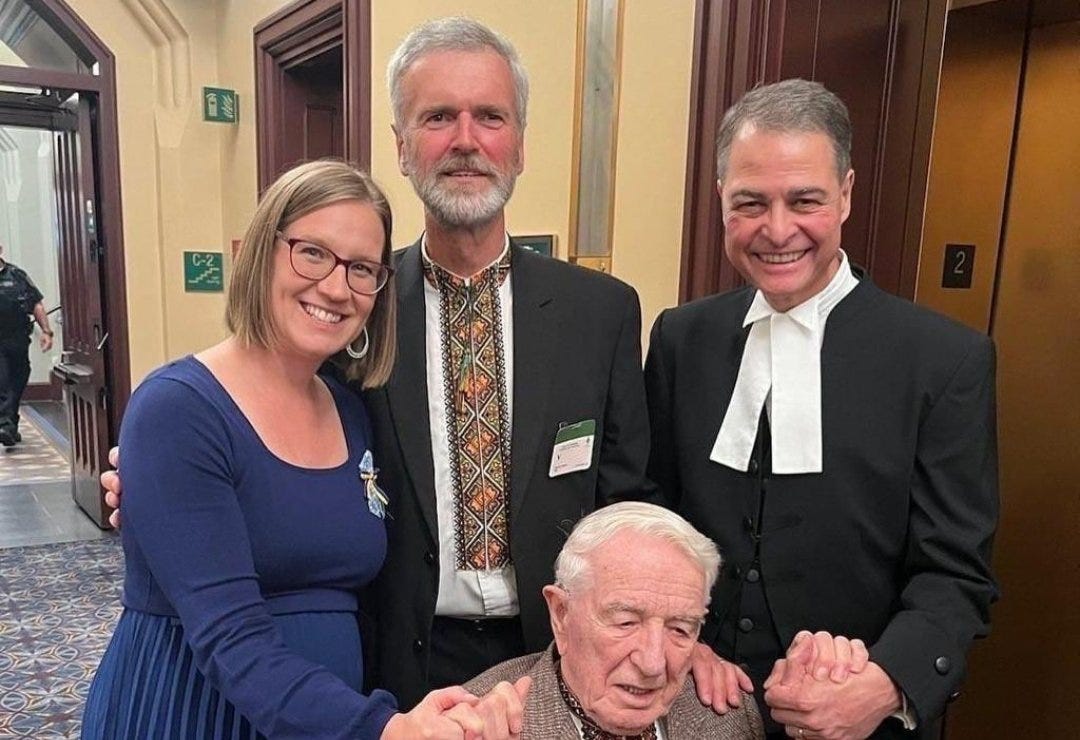 That was Friday. By Monday (September 25), the Speaker started the day's work in the House by offerring an apology, mostly repeating the text he had realeased the day before (see below). The text the Speaker released didn't even make clear why he is apologising. It seemed to be an attempt to apologise without apologising.
Please join our Substack here to read the rest of this and other publications.